Australia- China Relationship Association, to devote to create the connecting platform between Australia and China. It is based on the better development of medical service, culture and technology between China and Australia.
ACRA pays close attention to public services, strongly promotes and develops the medical service, medical care, medicine surveillance and hospital management. It is also to develop the better communication and cooperation between the two countries. Moreover, the Commonwealth of Australia Government and People's Republic of China Government give the glorification and affirm the achievements that ACRA made.
In the past ten years, ACRA held some of the ¡°Australia China Hospital Forum¡± successfully in the medical industry. It helped to introduce the advanced health and medical concepts and experience of hospital management into China and create a good relationship between the both medical department and hospitals. Also, there were some significant achievements on health management training, development of education exchange and interaction.
ACRA also to encourage both Australia and China to establish the sister cities plan, to promote investment project, technical cooperation and multilateral trade between two countries.


¡¡
¡¡

Australia China Hospital Forum focuses on establishing communication platform for the medical experts and hospital managers in Australia and China through organizing the Chinese health department officials, hospital managers and experts in different fields to to visit Australia.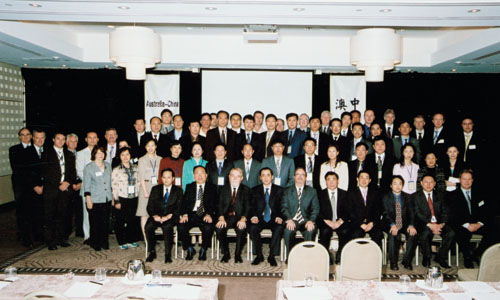 Its main aim is to promote the communication and cooperation in medical fields between the two countries.